International Course
MAG School Certification Included
This course will teach you:
How to expand into international marketplaces
To learn what you need to do to sell on Amazon in the UK and Canada (and beyond)
To create your international selling empire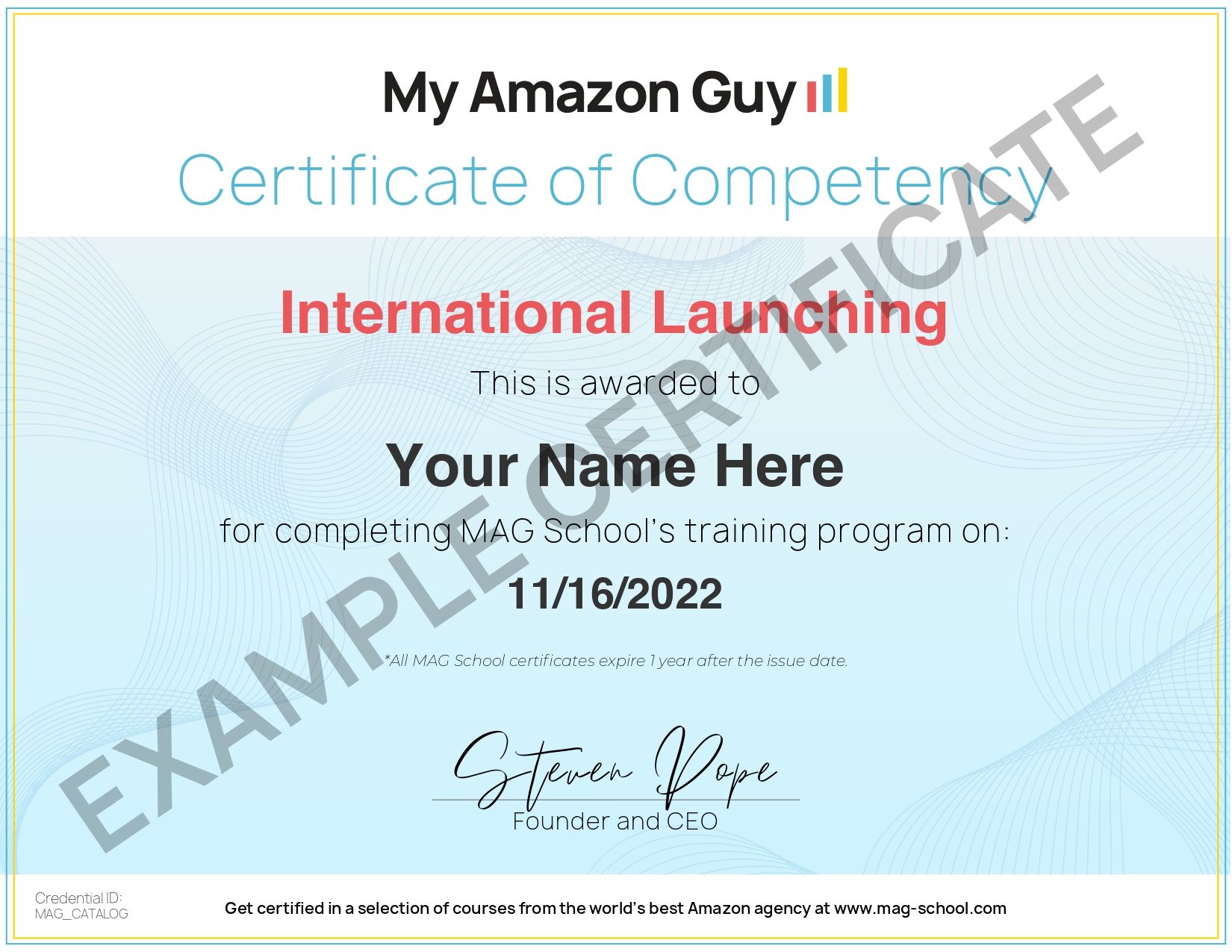 Duration

2.5 hours

Tools

Amazon International

Learners

Unlimited

Video

2.5 hours
International Expansion
As a seller, you are faced with what can feel like an infinite number of options to grow your business. It can be hard deciding what to do next.
In business, when deciding on your next moves, the key is to focus on what will give you the best opportunity for results with the least amount of effort.


You could build your own store on your website or venture into other non-Amazon marketplaces like Walmart, Etsy, and Ebay. The challenge with these options is that you have to learn a whole new traffic with different customer expectations and rules, and typically the sales are not anywhere near where sellers would like them to be…


The reality is that if you already understand how Amazon works, it is not that much different to sell on Amazon's international marketplaces, and for most sellers, the results selling on Amazon in places like Canada and the UK can dwarf their results from other off Amazon platforms.


What keeps most sellers from expanding into international marketplaces is that they don't understand what they need to do to get setup or they are too nervous to try to figure it out.


The good news is that for those who are willing to launch internationally, they generally see less competition than they do in the US while bringing in additional income streams for their business.


In this course, you will learn what you need to do to sell on Amazon in the UK and Canada (and beyond).
If you would like to create your own international selling empire, this course is for you!
Created by
Kevin Sanderson
Maximizing Ecommerce
Kevin has been selling on Amazon since 2015 (and internationally since 2016). He has found this to be the best way to grow his business, and over the years has helped countless other sellers expand their businesses internationally.